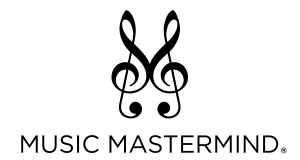 MUSIC X CONNECTION GIVEAWAY: OFFICIAL RULES
NO PURCHASE NECESSARY TO ENTER OR WIN.
This Sweepstakes is governed exclusively by the laws of the United States and the state of Florida (Miami-Dade County).
1. Eligibility. Participation open to those who are 18 or older as of the date of entry. Void where prohibited, taxed or restricted by law. Employees, officers and directors of Sponsor and its parent companies, subsidiaries, affiliates, partners, advertising and promotion agencies, manufacturers or distributors of Sweepstakes materials and their immediate families (parents, children, siblings, spouse) or members of the same household (whether related or not) of such employees/officers/directors are not eligible to enter. All federal, state and local laws and regulations apply.
2. Timing: Our giveaways are ongoing with a promotional period of 30 days per item we give away (the "Promotion Period").
3. How to Enter. Fill out your information via the signup form and once it's submitted, you'll be instantly participating in the giveaway. Entry into the Giveaway is by this process only.
Limit 1 entry per person. No automated entry devices and/or programs permitted. MusicMastermind.TV ("MusicMastermind") is not responsible for lost, late, illegible, stolen, incomplete, invalid, unintelligible, misdirected, technically corrupted or garbled entries or mail, which will be disqualified, or for problems of any kind whether mechanical, human or electronic. Proof of submission will not be deemed to be proof of receipt by Noisematch.
By entering the Giveaway, entrants fully and unconditionally agree to be bound by these rules and the decisions of the judges, which will be final and binding in all matters relating to the Giveaway.
4. Giveaway draw+prize. 1 winner will be selected to receive a hardware/software prize and a cash prize. Limit 1 per person, per giveaway draw. The winner will be announced LIVE during our Music X Connection Calls streamed via our private Facebook Group ("Winner Announcement").
5. Original referral prize. If the winner was referred by another giveaway contestant who is registered and actively participating in the giveaway ("original referral"), the original referral will also win a cash prize. Limit 1 per person, per giveaway draw.
6. Prize Delivery. Winners will be sent the cash prize upon 2-5 business days upon confirmation of his/her banking information. Prize will be sent via wire transfer using the Zelle app ONLY. Any physical prizes will be sent within 2-4 weeks of receipt of the winner's mailing addresses. MusicMastermind is not responsible if the Prize cannot be delivered due to an incorrect mailing address or for lost or misdirected requests.
7. Winner + Original referral winning conditions: The winner must be present during our Music X Connection Livestream in order to claim his/her prize. The winner must contact MusicMastermind via email at productsupport@noisematch.com within 2 days of the Winner Announcement to redeem their prize and to provide a valid mailing address to MusicMastermind. If the Winner is not present during the winner announcement during the Music X Connection call or does not redeem the prize within 2 days of the Winner Announcement, the prize will be forfeited, and MusicMastermind will at its own discretion award the prize to an alternate winner randomly from the top 5 positions of our leaderboard form the original pool of entrants. If the prize cannot be awarded after three alternate winners have been notified, the prize will remain unawarded.
8.Conditions. All taxes are the sole responsibility of the winners. By participating, entrants and winners agree to release and hold MusicMastermind harmless, its advertising and promotion agencies and its parent companies, subsidiaries, affiliates, partners, representatives, agents, successors, assigns, employees, officers and directors, from any and all liability, for loss, harm, damage, injury, cost or expense whatsoever including without limitation, property damage, personal injury and/or death which may occur in connection with, preparation for, travel to, or participation in the giveaway, or possession, acceptance and/or use or misuse of prize or participation in any giveaway-related activity and claims based on publicity rights, defamation or invasion of privacy and merchandise delivery. Entrants who do not comply with these Official Rules, or attempt to interfere with this promotion in any way shall be disqualified. Prizes are non-transferable. No substitutions or cash redemptions. In the case of unavailability of any prize, MusicMastermind reserves the right to substitute a prize of equal value. There is no purchase or sales presentation required to participate.
9. Additional Terms for Online giveaway. MusicMastermind reserves the right, in its sole discretion, to cancel, terminate, modify, or suspend this giveaway should (in its sole discretion) virus, bugs, non-authorized human intervention or other causes beyond its control corrupt or affect the administration, security, fairness or proper conduct of the giveaway. In such a case, MusicMastermind will select the winners from all eligible entries received prior to and/or after (if appropriate) the action taken by MusicMastermind. MusicMastermind reserves the right, at its sole discretion, to disqualify any individual it finds, in its sole discretion, to be tampering with the entry process or the operation of the giveaway or Web site. For details regarding collection of information from users of the Web site (including entrants), please consult the privacy policy on the web site. Additionally, MusicMastermind reserves the right to prosecute any fraudulent activities to the full extent of the law. In case of dispute as to the identity of any entrant, entry will be declared made by the authorized account holder of the email address submitted at time of entry. "Authorized Account Holder" is defined as the natural person who is assigned an email address by an Internet access provider, online service provider, or other organization (e.g., business, educational, institution, etc.) responsible for assigning email addresses or the domain associated with the submitted email address. Any other attempted form of entry is prohibited; no automatic, programmed; robotic or similar means of entry are permitted. MusicMastermind, and its parent companies, subsidiaries, affiliates, partners and promotion and advertising agencies are not responsible for technical, hardware, software, telephone or other communications malfunctions, errors or failures of any kind, lost or unavailable network connections, Web site, Internet, or ISP availability, unauthorized human intervention, traffic congestion, incomplete or inaccurate capture of entry information (regardless of cause) or failed, incomplete, garbled, jumbled or delayed computer transmissions which may limit one's ability to enter the giveaway, including any injury or damage to participant's or any other person's computer relating to or resulting from participating in this giveaway or downloading any materials in this giveaway.
CAUTION: ANY ATTEMPT BY AN ENTRANT TO DELIBERATELY DAMAGE ANY WEB SITE OR UNDERMINE THE LEGITIMATE OPERATION OF THE SWEEPSTAKES MAY BE A VIOLATION OF CRIMINAL AND CIVIL LAWS AND SHOULD SUCH AN ATTEMPT BE MADE; THE SPONSOR RESERVES THE RIGHT TO SEEK DAMAGES FROM ANY SUCH PERSON TO THE FULLEST EXTENT PERMITTED BY LAW.
10. Release: By receipt of any prize, winners agree to release and hold harmless MusicMastermind and their respective subsidiaries, affiliates, suppliers, distributors, advertising/promotion agencies, and prize suppliers, and each of their respective parent companies and each such company's officers, directors, employees and agents (collectively, the "Released Parties") from and against any claim or cause of action, including, but not limited to, personal injury, death, or damage to or loss of property, arising out of participation in the giveaway or receipt or use or misuse of any prize.
11. Use of Data. MusicMastermind will be collecting personal data about entrants online, in accordance with its privacy policy. Please review the MusicMastermind's privacy policy located at ➡️ https://eng.musicmastermind.tv/privacy-policy/ . By participating in the giveaway, entrants hereby agree to MusicMastermind's collection and usage of their personal information and acknowledge that they have read and accepted MusicMastermind's privacy policy.
12. Our company. Noisematch, Inc. 4306 NW 2nd Ave. Miami FL 33127
13. Entrant Submissions/License Granted to Noisematch, Inc. (Our Umbrella Corp). By submitting your submissions you expressly acknowledge and agree that you and only you will be responsible for the content of your submissions and for any consequences that may arise therefrom. When you submit (or attempt to submit) your entry you automatically grant to MusicMastermind and its affiliates, an irrevocable, perpetual, worldwide, unconditional, unrestricted, fully-paid, royalty-free, transferable, fully sub-licensable, non-exclusive right and license to display, distribute (including, without limitation, through third-party sites, blogs, microblogs and other social networking media and Internet resources), store, host, broadcast, webcast, transmit, distribute, tag, reproduce, edit, modify, delete, create derivative works, and/or otherwise use, reuse, assign, and/or otherwise exploit your submissions and any names, likenesses, voices, images, digital recordings, performances, and other ideas, concepts, feedback and other materials included in your submissions, in any manner, medium or content now known or hereinafter devised, for any purpose, as determined solely in MusicMastermind's (or its authorized designees/licensees') sole discretion, without the requirement for any compensation to you or anyone else, or the need to require additional consent from you or anyone else, or the need to provide prior notification or any credit to you or anyone else.
This promotion is in no way sponsored, endorsed or administered by, or associated with Etison LLC, Facebook, Inc. or Instagram LLC. Entrants understand that they are providing their information to MusicMastermind and not to any of the above mentioned companies. The information entrants provide will only be used in accordance with these terms and conditions. Any questions, comments or complaints regarding this promotion must be directed to the Sponsor and not to Instagram. Further, entrants release all companies mentioned above & their associated companies from all liability arising in respect of the promotion.
If you have any further questions please email us at productsupport@noisematch.com so we can further assist you.
Thanks and good luck!