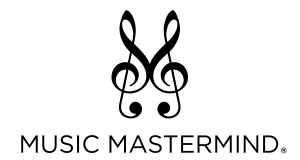 MusicMastermind.TV is a digital service provider & retailer that sells digital products, such as training & software, to thousands of customers per year.
Like any other large online merchants, MusicMastermind.TV has a network hundreds of affiliates who promote our products. If you have arrived at this page it is likely that you experienced a problem with one of these affiliates. Please follow the instructions below to resolve your complaint.
All MusicMastermind.TV clients are prohibited from using our services in conjunction with any form of network abuse, spamming, spyware, denial of service, or other illegal activity. Sending any email to purchased lists or lists obtained by any other method (such as harvesting) is not acceptable. Clients may only send email to recipients who have joined mailing lists directly from their own website.
Please report any abuse of MusicMastermind.TV resources promptly so that we can take corrective action against any offending accounts.
If you have arrived at this page several times via unwanted popup windows, your machine may be infected with a virus. Such viruses can often be removed using anti-spyware utilities. Click here for Microsoft's free spyware removal tool.
To report unwelcome email, newsgroup crossposting, or abuse on online classified sites or social networking sites, please notify our Security Department through by sending us an email at productsupport@noisematch.com. If you are able to cut and paste the full body and header of the offending message in the form, please send that information along with your report.
To report sites using mousetraps, such as windows that spawn new windows or otherwise resist being closed, please forward the offending URL to productsupport@noisematch.com.
To report copyright or trademark abuse, please consult our DMCA and Trademark Policy.